Winter weather can be tough on your skin. Harsh winds and bitterly cold temps can cause dryness, sensitivity and even breakouts. Luckily you don't have to look further than your neighborhood drugstore to find skincare products that are effective AND inexpensive! I shop at CVS or Target for my many of my favorite products… easy!
For starters, I have very sensitive skin so I try to keep my skin care routine relatively simple. It is important to remember that what works for me, may not work for you. Skincare is about sticking to your care routine every day and night (even when you come home from a long day and don't want to wash your face… WASH YOUR FACE!) eating healthy food, staying hydrated, and wearing sunscreen. Here are my Winter Skin Care Favorites from the Drugstore!
MAKEUP REMOVER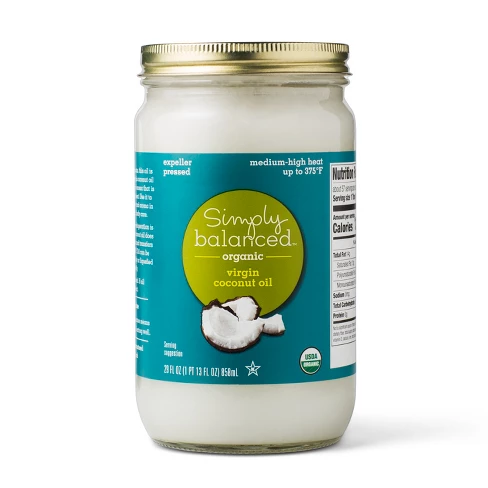 I always use Non-refined Coconut Oil to remove my eye makeup. It is natural, gentle, and (I swear!) it has made my eyelashes grow longer and thicker. I just put some on my fingertips and gently massage my eyes while they are closed. Then, I easily wipe away the coconut oil & makeup with a cotton facial pad.
CLEANSER
Cetaphil on a Clarisonic Brush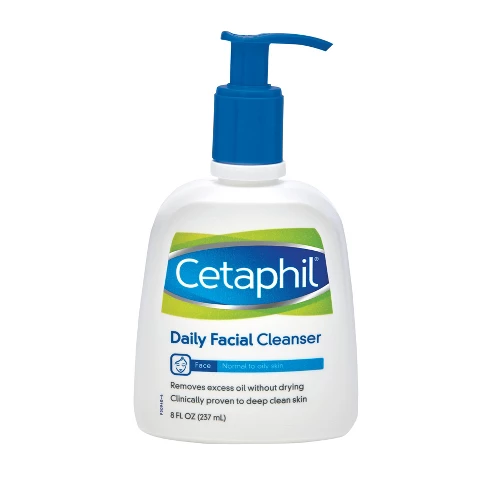 To cleanse the entire face and neck, I use Cetaphil on a Clarisonic brush. First, I gently wash my face with warm water and Cetaphil. Then I apply a small amount of Cetaphil to my Clarisonic brush and move it in circular motions over my skin. I've been using this killer combo for years and it has helped to keep my skin clear and exfoliated. Even though I have sensitive skin, I use the regular formula Cetaphil Facial Wash, not the Sensitive Skin version, which is creamier than the regular. I prefer the foaminess of the classic Cetaphil, which is mild enough for my sensitive skin.
TONER
Thayer's Rose Petal Witch Hazel
Once my skin is washed, I follow up with a toner to remove any residue of makeup or cleanser. My FAVORITE toner from the drugstore is Thayer Rose Petal Witch Hazel. It is all-natural, has a fresh rose scent, and is very soothing and hydrating. My skin feels completely clean after this step. I either apply this with a cotton round or use the spray on version directly on my face and neck.
MOISTURIZER
Kind to Skin Protecting Light Moisturizer SPF 15
Perfect, lightweight daytime moisturizer with sunscreen! This formula is fast absorbing,so my skin feels hydrated without feeling greasy.
Palmer's Skin Therapy Face Oil
I tend to use this in the evening because I like to give myself a relaxing facial massage with it! This oil is nutrient rich and helps to add moisture to the skin while also smoothing fine lines.
ANTI-AGING
Neutrogena Rapid Wrinkle Repair Regenerating Cream
Growing up, my grandmother would always tell me that your skin begins losing its natural oils at the age of 21… After hearing that on repeat for years, I was prepared to start my Anti-aging program in my early twenties. I love to use the Neutrogena Rapid Wrinkle Repair Regenerating Cream nightly or whenever I feel like my skin needs an "extra drink". It is a thicker formula than a general moisturizer, so a little does go a long way.
RoC Retinol Correction Deep Wrinkle Night Cream
I love love love this stuff… I apply it at night to help fend off fine lines, texture or spots from acne. You will definitely see a difference in the appearance of your skin by using this product.
RoC Retinol Correction Under Eye Cream
I use this eye cream every night and it has reduced my under eye wrinkles, puffiness and dark circles. The eye area is delicate so it can be tricky to treat, but a few small dots of RoC Retinol Correction Under Eye Cream is all that you need to fight aging.
SPOT TREATMENT
Neutrogena Rapid Clear Acne Eliminating Spot Gel
When a pesky pimple pops up, I always apply a spot treatment to it to help it heal faster and to prevent scarring. I put a tiny bit of this Neutrogena spot gel on the pimple before bed.
LIP CARE
I ALWAYS carry my Smith's Rose Bud Salve! It is an amazing product that makes your lips feel and look amazing. The buttery texture moisturizes your lips and the product adds a hint of blush color to your pout. This product can also be used for SO many other things besides a lip balm… You can use it to tame flyaways or babyhairs or to moisturize cuticles. It is a must have!
If my lips are feeling particularly dry and need some extra TLC, I like to exfoliate them. To easily do this, you can massage them with a wet toothbrush or washcloth. If you want to go the extra mile, you can create your own lip scrub. Just mix a little sugar & honey together and massage it on to your lips.
Let me know in the comments
if you've ever tried any of these products
OR
if you think I should add some new products in to my rotation!
Stay moisturized and stay happy!