The rush and exhilaration of the holiday season can be exhausting! The to-do list seems endless… baking goodies, decorating your space, attending holiday parties and shopping for loved ones. With all that is going on, it is necessary to recharge your batteries so that you can enjoy the season and shine as bright as the star atop the Christmas Tree alllll season long!
One of my absolute favorite ways to relax during this time of year, is to have a Holiday Movie Night!
Here is how to have a Christmas movie night
and some of my all-time favorite Christmas movies to watch!
Sit Near your Christmas Tree and Twinkling Lights to set the scene – I find it SO relaxing to turn the lights off and admire a lit Christmas tree. I also strategically place twinkling white lights around the house to add warmth and glow. Dim the lights and tune into a holiday movie while sitting near your Christmas tree or lit fireplace. Ahhhh…
Light a Scented Candle to ignite your senses – My absolute favorite candles are from Bath and Body Works and the scents that I can't get enough of this time of year are : Fresh Balsam, Marshmallow Fireside, and Winter. HINT! Bath and Body Works usually have these on sale so you can get a great deal! Stock up because they burn beautifully and also make the perfect gift!
Sip on Hot Chocolate while watching a holiday movie. Top it off with a candy cane, whipped cream, or mini marshmallows! Relax, sip, and unwind… Find a sweet hot chocolate recipe here: https://www.allrecipes.com/recipe/20211/creamy-hot-cocoa/
Snuggle with a fluffy blanket – This time of year, it is colder therefore, I am all about comfy, cozy, snuggle things… I am partial to watching movies in warm, soft pajamas, wrapped in a super fluffy blanket. It just doesn't get more COZY than that!
Snack on treats – Let's be honest here… No movie night is complete without spectacular goodies! Popcorn is a traditional favorite that you can dress up by adding M+Ms or Junior Mints or try nibbling Vegetables and dip, guacamole and chips, or chocolate dipped pretzels.
Now that we are snuggled up in a warm blanket by the Christmas tree
and sipping hot chocolate, it is time to choose a movie to watch!
Honestly, I start my holiday movie night by checking good ol' Hallmark Channel. I know what you're thinking, "Hallmark Channel? Really, Alicia?! COME ON!" and to you I say, "YES, HALLMARK CHANNEL! THEY SHOW HEARTWARMING CHRISTMAS MOVES 24/7!" This is the time for cliche, feel- good movies! If it isn't a Hallmark night, I simply turn to some of my all-time favorite Christmas movies. My holiday season isn't complete without watching movies from this list!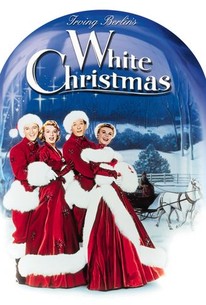 "White Christmas"  – Performing partners and Army buddies team up with a singing sisters and attempt to save a failing Inn in Vermont to help out an old friend. Entertainment, comedy, and romance ensue!

"It's a Wonderful Life" – A down-on-his luck man is able to see what life would be like for his loved ones if he never existed.

"Miracle on 34th St." – A little girl and a lawyer are on a mission to prove that a man claiming to be Santa Claus is, in fact, St. Nick.

"How the Grinch Stole Christmas" – The Grinch plans on ruining the Christmas celebration in Whoville. Can a young girl save Christmas by warming the Grinch's heart?

"A Christmas Carol" – A bitter old man learns the true meaning of Christmas after he is visited by 3 ghosts on Christmas Eve.
"Scrooged"– A contemporary twist on "A Christmas Carol" featured a TV Producer who learns the true meaning of Christmas after a few ghostly visitors.
"Prancer"– A young girl helps a wounded reindeer that she believes to belong to Santa. Her spirit inspires those around her, including her Father.
"Elf" – After being raised by elves, Buddy the Elf searches for his family in New York City.
"Home Alone" and "Home Alone 2 – Lost In New York" – A young boy is separated from his family near Christmas and must defend himself and his home from dangerous burglars.

"The Santa Clause"– After accidentally killing Santa on Christmas Eve, a man must take his place.
There are a few of the necessities to have a festive Holiday Movie night that is sure to warm your heart and get you in the holiday spirit!
What are some of your favorite
Holiday movies and traditions?